What is Softball?
---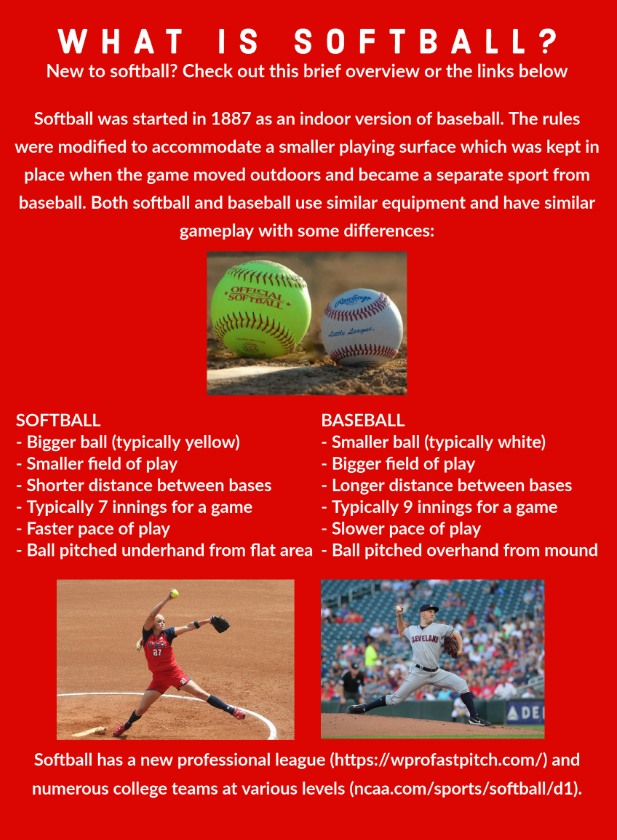 Olympic.ca - What are the differences between baseball and softball?
IS SOFTBALL FOR GIRLS ONLY?

The short answer is No! Softball is not just for girls.

That being said, currently Camrose Softball Association registrants are primarily girls and due to this fact, our competitive teams at each age level are 100% girls due to Provincial play requirements. Boys are able (and encouraged) to join our other league teams at any age level, as well as in our U7 or U9 programs along with the girls. If there are enough male registrants at any one age group to form a full team, then CSA will most certainly add an all-male competitive team for that level.